Doorkeepers Christian Outreach
Retreat Center in rural Spring Creek, Pennsylvania
We are a non-denominational resource for Christians and Christian Groups to come together.
The facility is typically open for events from April through September depending on the weather.
"I will lift up my eyes to the hills – From whence comes my help?"
— Psalm 121:1 (NASB)
"I would rather be a doorkeeper in the house of my God than dwell in the tents of wickedness."
— Psalm 84:10 (NASB)
"I am the door. If anyone enters by Me, he will be saved, and will go in and out and find pasture."
— John 10:9 (NASB)
Mission
Dedicated to offering facilities and programming designed to:

Strengthen Christians in their faith;

Stimulate the spreading of the Gospel of Jesus Christ; and

Support the growth of new Christians.
Doorkeepers Christian Outreach Center started in 1976, under the direction of Bill and Emma Kafferlin. The Kafferlins felt led of God to build the Center with its purpose being to promote the spread of the Gospel of Jesus Christ toward salvation and growth in Him through facilitation and programming.
It took five years of volunteer labor, with some hired help, to complete the construction of the main building. During that time, the Watchmen (later known as Abraham), a traveling singing group, held annual musical presentations each year which brought in large audiences.
Also during the construction period, Em studied and obtained a license as a Clinical Christian Counselor. In addition to her studies, she traveled and spoke to ladies' groups throughout the year and counseled individuals, couples and families. When the construction was finished, she organized and/or conducted weekend retreats at the Center. The property was also used for Vacation Bible Schools, Mother Daughter Banquets, wedding receptions, family reunions and other special programs as well as Saturday night Christian Movie Nights throughout the Summer.
The program was successful under Em's leadership and God's direction. In August of 1985, Em tragically passed away due to injuries sustained in a car accident.
Bill felt that God still had a plan for Doorkeepers. In 1986, he remarried and he and Ruth established a modified program. With the help of others who shared the vision, the center continued to host church events, retreats, vacation Bible schools, and family reunions. Bill and Ruth Kafferlin retired in 2008. Doorkeepers is now operated by the Board of Directors, consisting of Bill and Em's children and their families.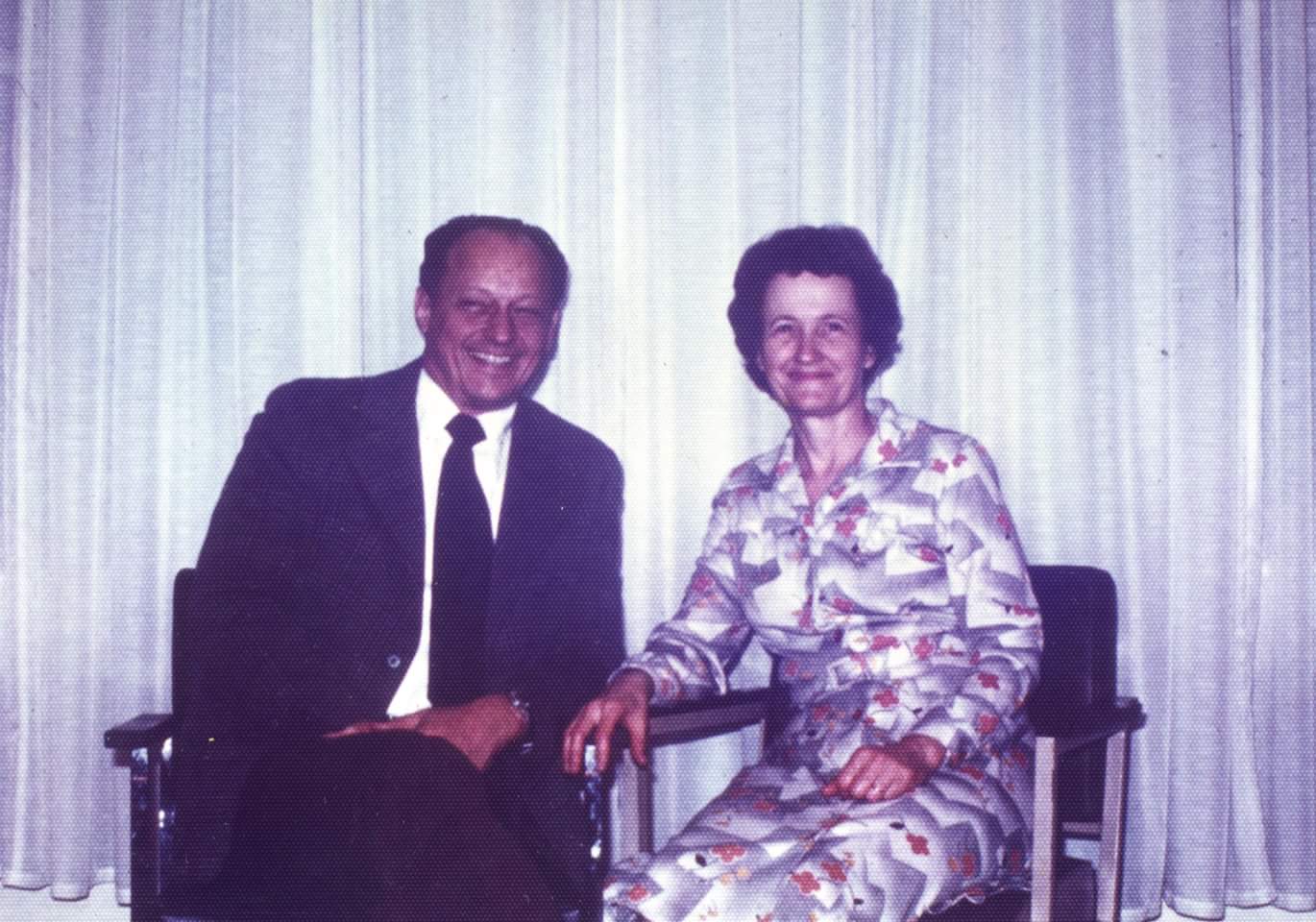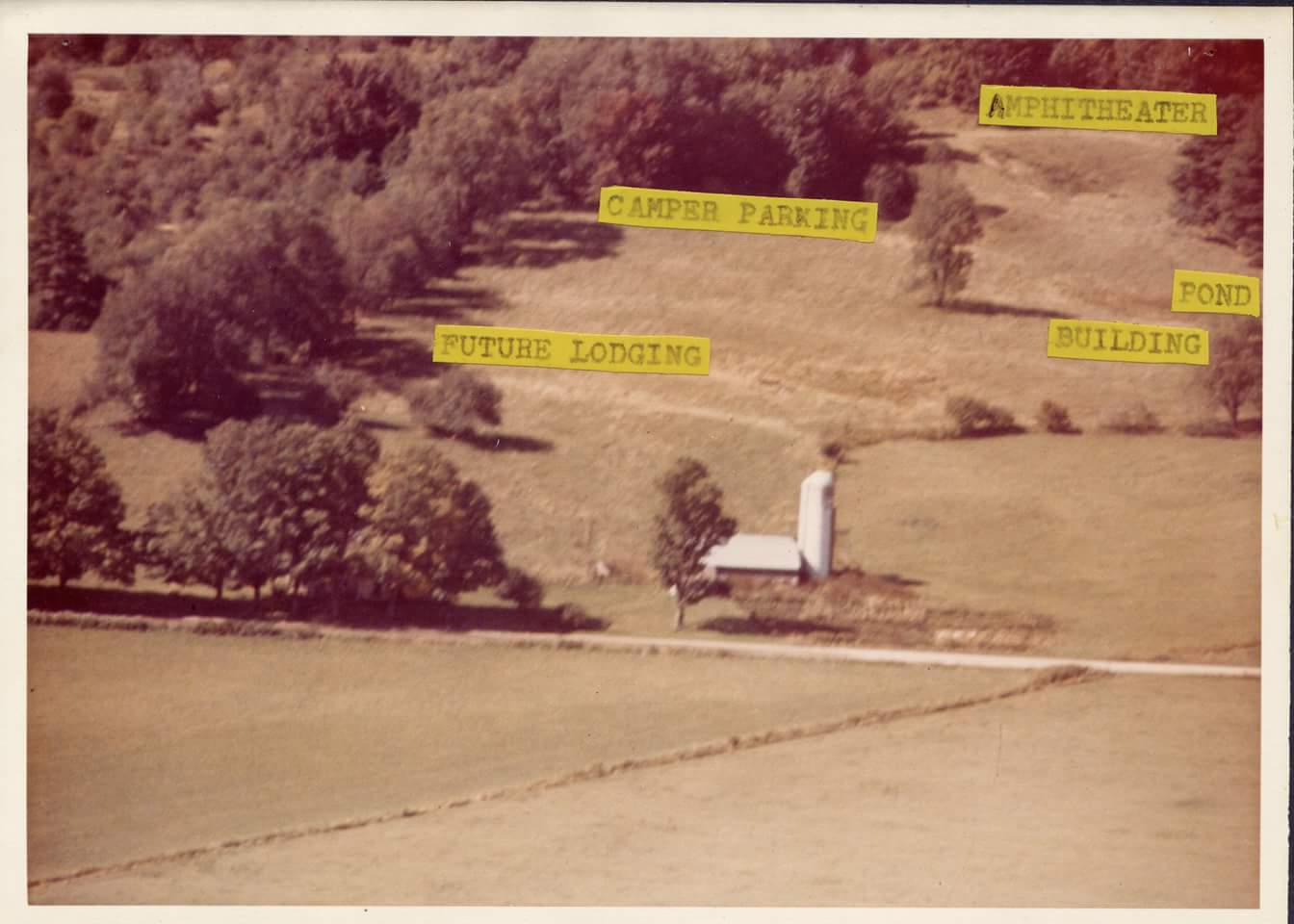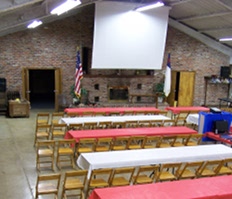 Multi-Purpose Room
48' x 58' clear span room has a 5'x20' stage with a piano and organ on the North side, a large fireplace and ceiling mounted screen to the East with dormitory/activity rooms beyond and the Kitchen and restrooms to the West. This room can be set up for concerts, seminars, training sessions, dinners, church meetings, wedding receptions and other social occasions. Tables and chairs are available in the storage area adjacent to the stage.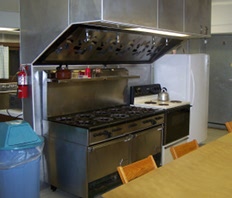 Kitchen
Large facility with one gas stove with 8 burners and 2 ovens under hood, an electric range, refrigerators, sinks, serving stations, cupboards, assorted cooking utensils. It is adequate to prepare food for large meetings or week long retreats.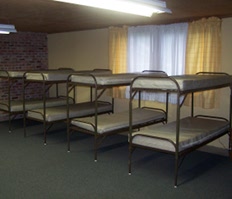 Housing and Facilities
Restrooms each have 3 showers with dressing areas, toilets and sinks to accommodate large meetings of overnight events.
Dorm/Activity rooms can each house up to 20 overnight using stacked bunk beds. There is an overflow dorm on the second floor. 50 stacking cots and foam mattresses are available. Without the cots these rooms can be used as class, activity or game rooms.
The office is a place for the event speaker or leader to stay. It includes a desk and bed that is separate from but not far from the dorms.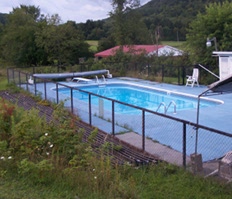 Other ActivITIES
Other facilities include a swimming pool, a volleyball court, carpet pool, ping pong table, foosball, basketball hoop, and hiking trails, tent camping.
Family Event
Suggested Donation
Best for family reunions, graduation parties, receptions, or similar family events.

If using the swimming pool, we ask for an additional $25.00 donation.
Day + Overnight
Suggested Donation
Best for youth groups, one-day seminars, or similar events.

If using the swimming pool, we ask for an additional $25.00 donation.
Weekend Outing
Suggested Donation
Best for youth groups, weekend family reunions, church retreats, and similar events.

If using the swimming pool, we ask for an additional $25.00 donation for each day.
Full Camp Week
Suggested Donation
Best for week long conferences, vacation bible school, and youth, church or specialty camps.

If using the swimming pool, we ask for an additional $25.00 donation per day of use.
Sample events at Doorkeepers
Youth retreats
Training seminars
Church conferences
Leadership meetings
Home-school events
Wedding receptions
Family reunions
At the center
8 Cabins sleeping 8 each
Swimming pool
Volleyball court
Carpet pool
Ping pong table
Foosball
Basketball hoop
Hiking trails
Tent camping
In the area
Alleghey National Forest
Kinzua Dam and Reservoir
Oil Creek Museum and Railroad
Findley Lake
Presque Isle
Chautauqua Institution
Mail
PO Box 94,
Spring Creek, PA 16436
Physical Address
110 Doorkeepers Lane,
Spring Creek, PA 16436
Location
Spring Creek is a rural community in Northwest Pennsylvania nestled in the foothills of the Appalachian mountains in Warren County. We're about equal distance from Pittsburgh, Cleveland, and Buffalo, and less than an hour inland from Erie, PA or Jamestown, NY.